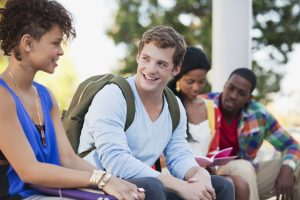 Why Study in U.S.A ?
The USA is an ideal country to pursue education in a various streams including science, arts, Engineering, IT, literature, and mass communication and so on. The United States of America being the one of the most advanced developed and equipped nation that offers tremendous scope, opportunities, and facilities to the overseas students. Studying in USA does not only provide you only the tangible degrees and certificates but makes you realize your identity once you complete your studies here.
Bajwa Info Overseas Consultancy Pvt Ltd.
We are specialized in all type of visas & educational related matters!