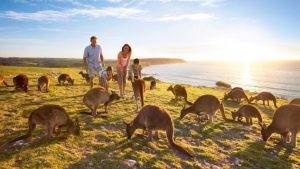 Why Visit Australia ?
Australia landscape is highly diverse which deviates from dry to tropical rain forest to all the beaches with fascinating native creatures such as kangaroos, koalas and wombats bouncing' down the road. Australia has cosmopolitan cities and sophisticated pleasures, great restaurants and the award-winning wines to experience in. The unexplored beaches that extend for miles and deserts that touch the horizon, you may explore and experience all this quite comfortably.
Bajwa Info Overseas Consultancy Pvt Ltd.
We are specialized in all type of visas & educational related matters!